173cc 5.5HP OHV Vertical Shaft Gas Engine EPA/CARB Replacement Lawn Mower Engine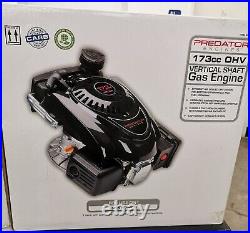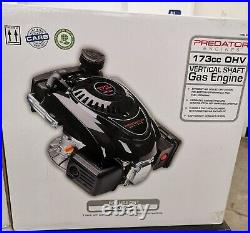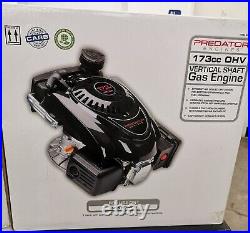 Upgrade your lawn mower with this 173cc OHV vertical shaft gas engine. Featuring fuel-efficient overhead valves for enhanced performance and longevity, this engine also includes durable construction, including a cast iron cylinder. Its vertical shaft design makes it an ideal replacement motor for your lawn mower, ensuring a rejuvenated and efficient machine. Enhanced engineering for extended lifespan.
Robust cast iron cylinder for durability. Long-lasting ball bearing supported shaft. Ideal replacement for various engines: Honda GXV160, 163cc engine, Honda GCV170, 166cc engine, Briggs & Stratton 625Exi, 150cc engine, Briggs & Stratton 675Exi, 163cc engine, Briggs & Stratton 800Exi, 175cc engine, Briggs & Stratton InStart 111P, 175cc engine, Kohler XT775, 173cc engine, Yamaha MA175V, 174cc engine, and Kawasaki FJ180V, 179cc engine.