15HP 4 Stroke OHV Single Horizontal Shaft Air cooling Gas Engine 90x66mm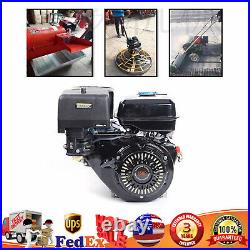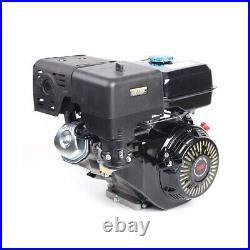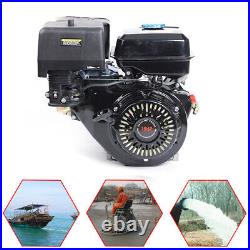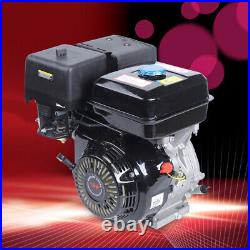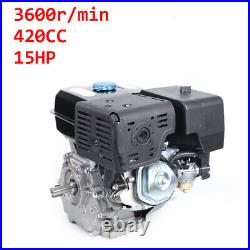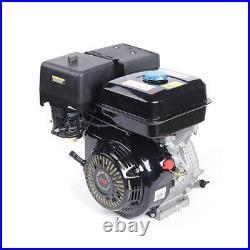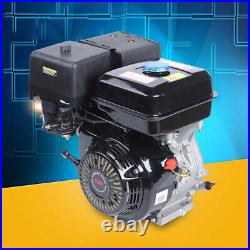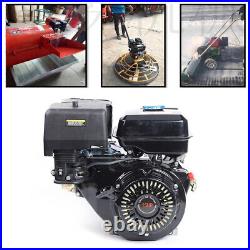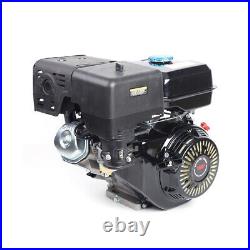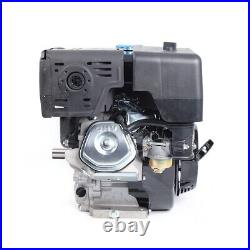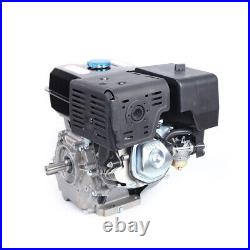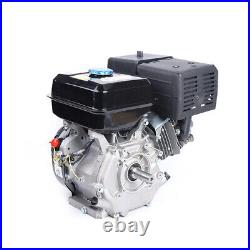 Description This gasoline engine is low noise and can perform well. If you want to install it on a boat, go-kart, or water pump, this engine will not disappoint you. Our gasoline engines generate powerful power that allows you to get the job done quickly and brilliantly. Key Features Large Fuel Tank: The engine has a fuel tank capacity of 6.5L/ 1.43Gal.
The engine is capable of working for long periods. You don't have to refill the tank frequently, which is convenient. High Durability: The engine was tested over 100 hours of intensive operation. You don't have to worry about it running errors when used for a long time. 15HP 4 Stroke OHV Single Horizontal Shaft Air cooling Gas Engine 90x66mm. It Must Be 1.1l Motorcycle 4-Stroke Engine Oil O Make Sure the Machine Work Well.
Can Not Be Used on Lawnmowers and Paddlers, Can Not Add Diesel. This Petrol Engine Is a Manual Recoil Start, Not an Electric Start. Before Purchasing, Please Verify That the Product Size Is Suitable for Your Machine Installation. Note: Please Handle Me Gently.
If I Were Broken, Your Wallet Will Feel Sad. 4 Stroke Ohv Single Cylinder. Ignition Type: Tci No Contact Transistorized.
Starting Type: Recoil Pull Start. Fuel Tank Capacity: 1.72 Gal. Shaft Type: Keyed - Straight. Engine Cooling Type: Forced Air Cooling.
Easy to Start Carburetor, Low Fuel Consumption. With Memory Function, High Sensitivity, Add Enough Oil Before Starting, Otherwise It Will Turn off the Flame to Protect the Machine. After 100 Hours of Intensive Running Test, It Is Durable. Anti-low Temperature Treatment Pull Wire 100% Nylon Does Not Lint.
The Soft Rubber Handle of the Handle Does Not Hurt the Hand, and the Metal Frame Is More Textured. The Air Filter Is a Common Air Filter. Thick Silencer Has Good Drying Effect.
Threaded Fuel Tank Cap, There Is a Nitrile Rubber Gasket Under the Fuel Tank to Prevent Vibration from Damaging the Fuel Tank, Suitable for Construction Machinery Such As Tahoma Rafts. The Rubber Air Filter Gasket Makes the Carburetor Tighter, Does Not Leak, and Has Better Performance.
Wide Snap Ring Prevents the Tubing from Being Damaged by Heat. The Crankshaft Diameter Is 25mm of the Keyway Shaft. Feedback is very important to us. It is impossible to address issues if we do not know about them! Faction is our ultimate goal. We work hard to earn your trust and future business. A If you receive a defective item, you may return it or ask for a discount. Due to time zones, our reply to your questions may not be immediately. If it's non-workdays, please kindly be patient and wait till Monday. It Only for 1.1L Motorcycle 4-stroke Engine Oil.
Can not be used on lawnmowers and paddlers, Can not add diesel.